£9.28m painting spikes at Christie's Russian sale; Kiefer sets new $3.99m record in China; Sotheby's stock continues to fall in hard hit equity market; Heffel's $16.5m Spring sale
This commentary by Marion Maneker is available to AMMpro subscribers. (The first month of AMMpro is free and subscribers are welcome to sign up for the first month and cancel before they are billed.)
Petrov-Vodkin Painting Sells for £9.28m at Christie's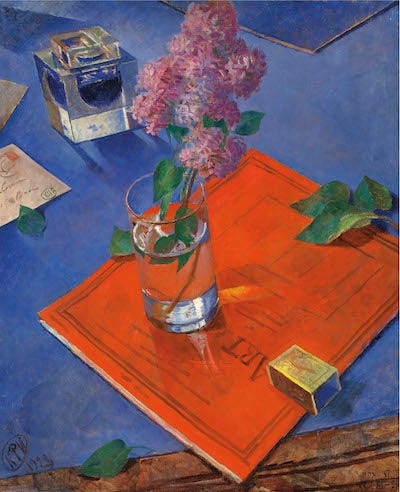 Christie's Russian Art sale in London made £16.1m ($20.4m) with 75% of the 330 lots offered finding buyers. The top four lots were paintings by Ivan Shishkin, Pavel Tchelitchew, Aleksandr Deineka and 
Kuzma Petrov-Vodkin
. The last two of these, Deineka and the Petrov-Vodkin, posted big numbers. £419,250 over a £300k high estimate for Deineka; Petrov-Vodkin's work made an astonishing £9.28m over a £1.5m high estimate.
---
Sign up to Art Market Monitor Premium today
You need a membership to AMMpro to view this article and other exclusive content daily.
You can register today for $90 per month—with your first month free!—or for $756 per year (no free trial period.)
If you already have an account, sign in here: