£9.28m painting spikes at Christie's Russian sale; Kiefer sets new $3.99m record in China; Sotheby's stock continues to fall in hard hit equity market; Heffel's $16.5m Spring sale
This commentary by Marion Maneker is available to AMMpro subscribers. (The first month of AMMpro is free and subscribers are welcome to sign up for the first month and cancel before they are billed.)
Petrov-Vodkin Painting Sells for £9.28m at Christie's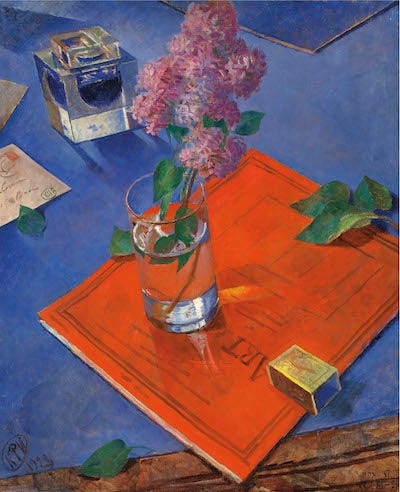 Christie's Russian Art sale in London made £16.1m ($20.4m) with 75% of the 330 lots offered finding buyers. The top four lots were paintings by Ivan Shishkin, Pavel Tchelitchew, Aleksandr Deineka and Kuzma Petrov-Vodkin. The last two of these, Deineka and the Petrov-Vodkin, posted big numbers. £419,250 over a £300k high estimate for Deineka; Petrov-Vodkin's work made an astonishing £9.28m over a £1.5m high estimate.
---
$3.99m Anselm Kiefer Record Set at China Guardian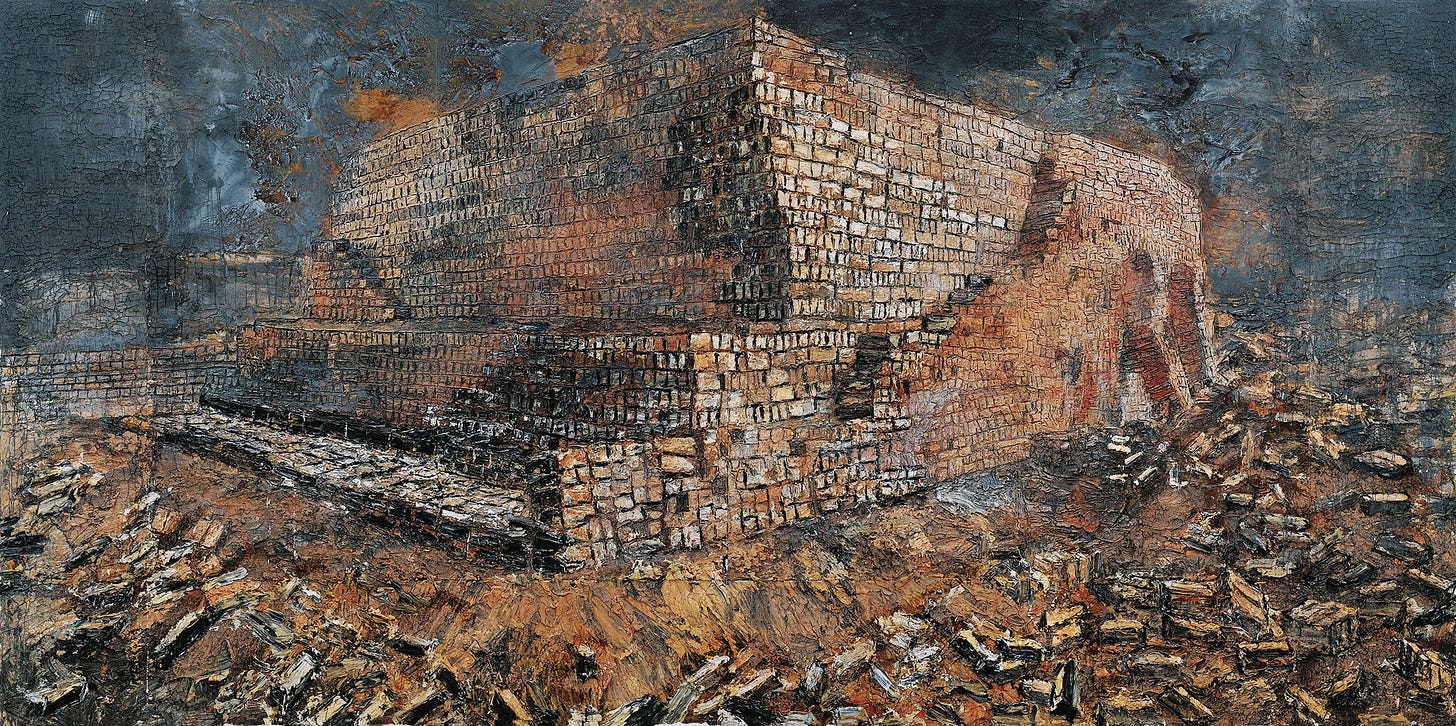 China Guardian's Spring sales are in full swing in Beijing right now. This 2009 Anselm Kiefer, The Fertile Crescent sold for ¥27.6m or $3.99m his first new record price in eight years.
---
Sotheby's Stock Falls to Near Three-Year Low on No News
Sotheby's stock continues to get hammered in the overall stock market down draft. In the last month, the market is down 6% but BID is off a remarkable 20%. Today, Sotheby's stock fell to a nearly three-year low. The last time BID was below $33 was August of 2016.
Why remains a mystery. Considering the strong performance of the auction house in the all-important May sales, the sell-off seems unconnected to the business operations.
---
Heffel's $16.5m Sale Offers Some International Clues
Heffel's $16.5m Spring sale had some some strong sales for Canadian artists but a few directional sales for artists who are collected internationally. An artist who was once collected internationally, Jean Paul Riopelle, whose market retreated to more regional interest is now being sought after by a broader audience again:
Heffel had two similar 1953 canvases Jean Paul Riopelle, Carnaval II and Incandescence that made $2,281,250 each (est. $1,500,000 – 2,500,000 each). They were consigned from the Estate of Blema and H. Arnold Steinberg which had been a star of Sotheby's New York Contemporary sales the week before. Six more works by Jean Paul Riopelle sold for strong prices at Heffel, including the 1964 canvas, Sans titre for $481,250 (est. 150,000 – 250,000), 1955's Le vol des crevettes for $481,250 (est. $250,000 – 350,000) and the 1961 Sans titre for $541,250 (est. $250,000 – 350,000). All eight works by Riopelle in Heffel's sale made a total of $6,730,000.
That C$6.7m translates into $4.97m. Another artist who was collected by the Steinbergs and sold at Sotheby's was Jack Hamilton Bush whose two works made $475,000 and $362,500 there. At Heffel, there were quite similar results but remember that the Canadian dollar trades at .74 making these numbers lower by 26%:
Jack Bush's 1966 Across and Down went for $481,250 (est. 400,000 – 600,000) and Flip for $361,250 (est. $300,000 – 400,000).
In the sale results are yet another example of interest in Larry Poons, the star of the documentary about the art market, The Price of Everything. At Heffel,
Larry Poons, Sayronnella sold above its estimate for $145,250, after a bidding war between several collectors participating from around the world (est. $30,000 – 50,000).
There have been several instances of works by Leonard Tsuguharu Foujita selling for strong prices over the past year. At Heffel, there was another example:
Léonard Tsuguharu Foujita's Mon modèle, a 1952 canvas, went for a final price of $349,250 (est. $100,000 – 150,000).
Canada also has a broad immigrant population from around the world and diverse collecting interests so it isn't a huge surprise to see something like this:
Bleuté by Chu Teh-Chun sold for $313,250 (est. $175,000 – 225,000).
Heffel's central role in the market for Canadian artists should not be ignored either. Among the sale results were:
Three works by A.Y. Jackson, consigned by the Art Gallery of Ontario, including a Quebec winter scene, Laurentian Hills, which fetched $451,250 (est. $250,000 – 350,000).
Paul-Émile Borduas' black-and-white-period Sans titre, consigned from the Estate of Blema and H. Arnold Steinberg, sold for $781,250, above pre-sale expectations of $300,000 to $500,000.
Original members of the Group of Seven like Lawren Harris Coldwell, Lake Superior (Lake Superior Sketch CXXXIX), which sold for $301,250 (est. $250,000 – 350,000) and A.J. Casson's Autumn Panorama, which sold for $115,250 (est. $100,000 – 150,000).
A new record was achieved for Quebec abstractionist Claude Tousignant with a tondo canvas, Sans titre which sold for an exceptional price of $253,250 (est. $50,000 – 70,000).
Ivan Eyre's expressive landscape, Crystal Valley set a new record for the artist at $373,250 (est. $70,000 – $90,000).