Eddie Martinez's market takes off in Asia; Pierre Soulages lives in a relic of Modernism's future; Gauguin makes $10.5m at Artcurial; and the Rubells invest in real estate and art.
This commentary by Marion Maneker
is available to AMMpro subscribers. (The first month of AMMpro is free and subscribers are welcome to sign up for the first month and cancel before they are billed.)
Eddie Martinez Caps Auction Run with $2m Sale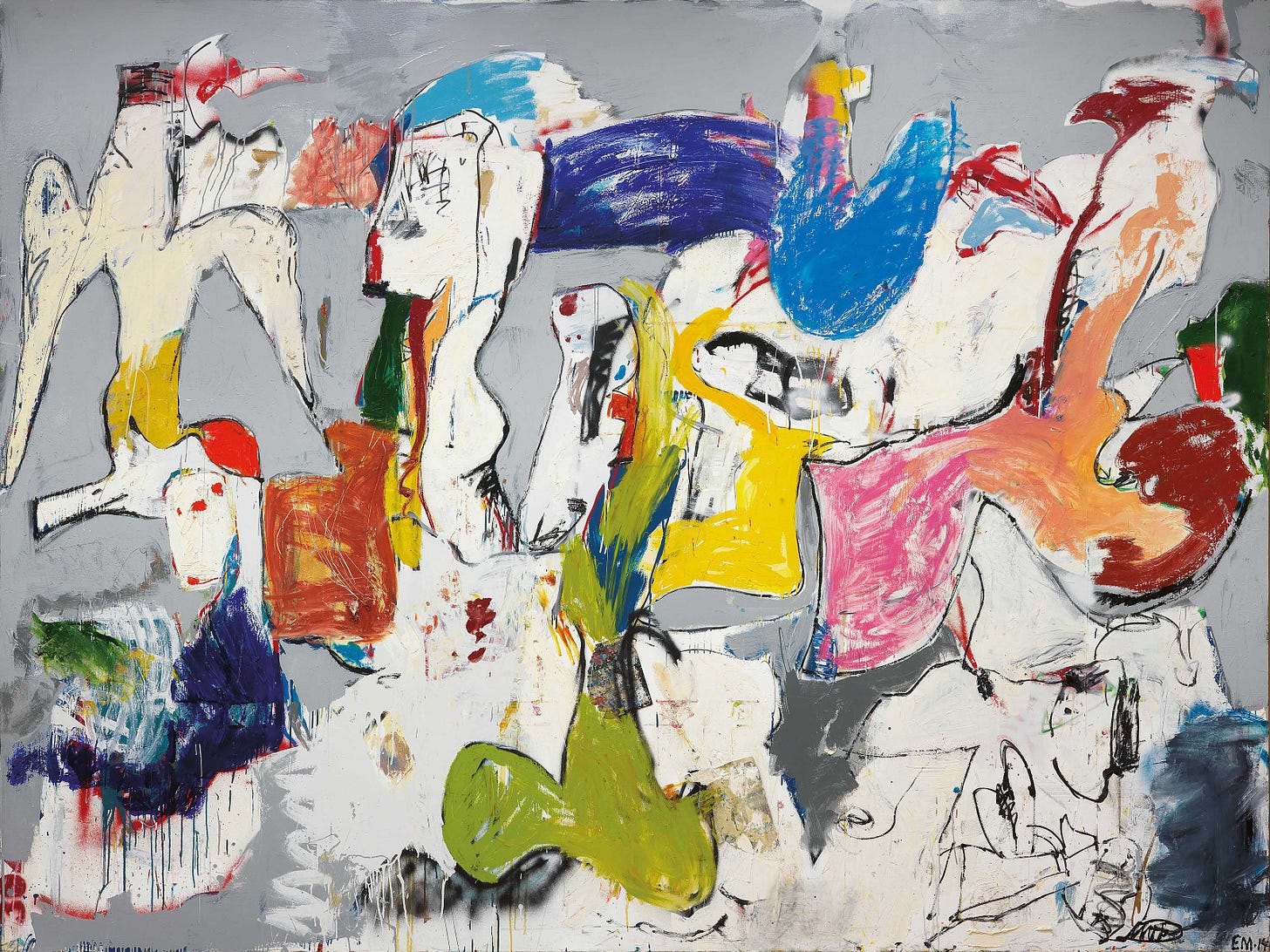 Eddie Martinez, High Flying Bird HKD 15,725,000
The 
Financial Times
 is taking notice of a few artists
 whose markets have been jumping lately. Nicolas Party has been hard to ignore for quite some time and Genieve Figgis has begun to join him in the early lot run-up to the Evening sales of Contemporary art.
This season, demand also grew for a new generation of western contemporary artists, including Genieve Figgis (b1972, Dublin) at Phillips, Eddie Martinez (b1977, Connecticut) at Christie's, and Nicolas Party (b1980, Lausanne) at Sotheby's.
But one of the artists mentioned here, Eddie Martinez, is getting bigger prices without much notice. The market run began this October when Sotheby's sold 
Your Past is My Future
 for £337,500 over a £120k high estimate in London. Christie's sold 
Tears of Rage
 the next day for £262k over a £100k high estimate.
---
Sign up to Art Market Monitor Premium today
You need a membership to AMMpro to view this article and other exclusive content daily.
You can register today for $90 per month—with your first month free!—or for $756 per year (no free trial period.)
If you already have an account, sign in here: