Christie's Imp-Mod day sales = £23.8m; Christie's Mid-Season Contemporary = $23.2m; ADAA Art Show Sales.
This commentary by Marion Maneker is available to AMMpro subscribers. (The first month of AMMpro is free and subscribers are welcome to sign up for the first month and cancel before they are billed.)
Christie's Mid-Season Contemporary = $ 23.2m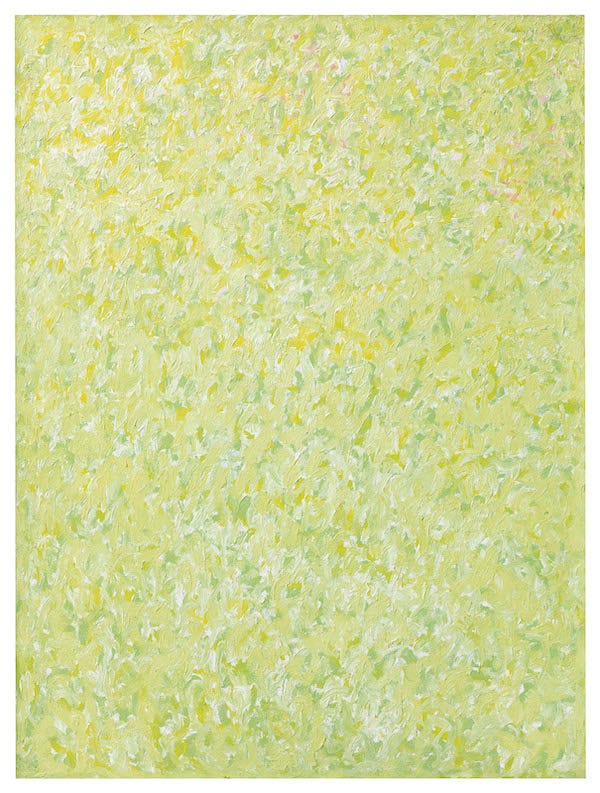 Beauford Delaney, Abstraction No. 4 $387,000
Christie's Mid-Season Contemporary sale and concomitant editions sale made $23.2m combined:
"Christie's Contemporary Edition auction on Wednesday totaled $1,742,438 selling 89% by lot. Robert Rauschenberg's Surface Series, from Currents sold for $30,000. Julie Mehretu's Entropia (review) realized $87,500 against a high estimate of $25,000. Other exceptional prices were Ed Ruscha's Cold Beer Beautiful Girls making $65,000 and Georg Baselitz's Orangenesser getting $17,500 against a high estimate of $3,000."
---
Freeman's Sells Nursing Madonna for $2.47m
Earlier this week, Freeman's sold an Old Master work for $2.47m, a record for the Philadelphia auction house. The painting, Nursing Madonna, is one of only 10 known works by an anonymous artist known as the Master of the Embroidered Foliage. Given the other works are in museum collections including the Louvre, the National Gallery of Scotland and the Philadelphia Museum of Art, it isn't a surprise that the lot attracted eighteen bidders from Europe, the UK and America. The winning bidder was European.
---
Christie's Imp-Mod Day = £23.8m ($31m)
Impressionist & Modern Art Day sale £16,723,000 / $21,823,516
Sold by Lot: 79%
Pierre-Auguste Renoir's Vase d'anémones realised £851,250 / $1,110,881
André Brasilier, Cavaliers en forêt bleue £323,250 / $421,841
Georges (Jirí) Kars, Les baigneuses (The Judgement of Paris) £137,500 / $179,438
Impressionist & Modern Works on Paper £7,098,875 / $9,264,032
Sold by Lot: 72%
Marc Chagall's L'été, Les moissonneuses (Les quatres saisons) realised £671,250 / $875,981
Jacques Lipchitz, Femme cubist, £299,250 / $390,521
Sophie Taeuber-Arp, Composition dans un cercle blanc sur fond noir, £187,500 / $244,688
---
ADAA Art Show Sales
The Master, Judd Tully, was at The Art Show today gathering sales information:
Jonathan Boos Gallery
sold George Copeland Ault's Moonlit Desert (1941) asking price of $230,000
Irene Rice Pereira's Machine Composition (1935), asking price of $275,000
Meredith Long Fine Art
Pereira, Congress (Monument II), 1938, sold for under $100,000
Betty Cunningham Gallery
Rackstraw Downes, Demolition and Excavation on the site of the Equitable Life Assurance Society's New Tower on 7th Avenue and 52nd Street (1983), asking price of $175,000
Study with Two Skylights (2017), asking price of $125,000
Michael Rosenfeld Gallery
Henry Ossawa Tanner, Edge of the Forest (Bois d'Amour), circa 1893, and Hills of Jerusalem (circa 1908), executed in oil on board, sold for approximately $125,000 each
Tanner's iconic Sodom & Gomorrah, which he painted in Paris circa 1920–24, and which was owned by the Metropolitan Museum of Art but deaccessioned sometime in the 1950s, also sold, though at an undisclosed price
Jill Newhouse
sold a delicately detailed Delacroix pencil on paper, Academic Male Nude, from circa 1817, for $15,000 to a contemporary art collector
Hauser & Wirth
Roberto Cuoghi's SS (XCIP) c/m/l sold for $120,000