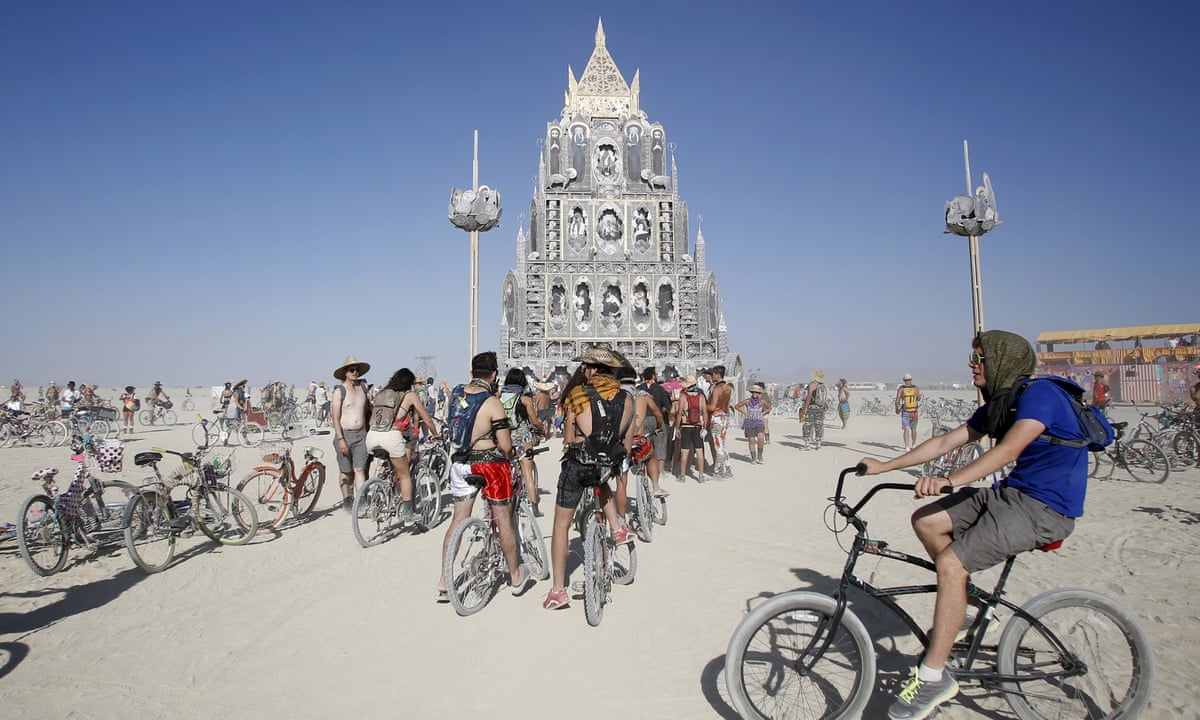 The Guardian makes the case for Burning Man as a vanguard for big public art and rare opportunity to experience art without distractions, unless you're distracted by 70,000 naked bacchantes:
But Burning Man is a launching site of the most interesting and fun large-scale public art, architecture and public planning projects on the face of the planet. Many pieces get major exposure here before being placed elsewhere. Long before the Big Rig Jig hovered in Banksy's Dimsaland, the Raygun Gothic Rocket Ship landed in San Francisco, or Cube-a-tron arrived in Zurich's train station, I saw it years ago here on the playa.
Burning Man is also a beautiful locale for viewing the bigger picture, from the curvature of the earth to the stars and the moon. And, for all the tech-enabled festivalgoers (or "burners") among the 70,000 people in attendance this year, cell service is so poor that it's very rare to see people holding phones or even taking pictures. The experience of looking at art and nature without a screen – and actually talking to other people about it – makes the festival a great way to experience new works.
The art of Burning Man: skeletons, temples and flaming Tetris  (The Guardian)